Inspirational Music CD's by Key West Musician Heather Mia
"Island Visions" Music CD
Great collection of original songs by locally famous Key West Musician Heather Mia.
$15.00
"Snap Dragon" Music CD
Personal heartfelt songs portrayed in piano and voice by Heather Mia
$15.00
"One of Love" Music CD
Great collection taken from 6 cd's of songs by locally famous Key West Musician Rich in Spirit and Friends.
$15.00
The most recent CD by Rich in Spirit with guest performances by other  locally famous Key West Musicians.
$15.00
Angel of the Morning
Dock of the Bay
Feel Like Making Love
Besame Mucho
Elements
Stand by Me
Maria, Maria
Is This Love
Spanish Eyes
It Wasn't Me
Day-o
Guantanamera
Ain't No Sunshine When Shes Gone
Steel Drum Grooves CD
$16.00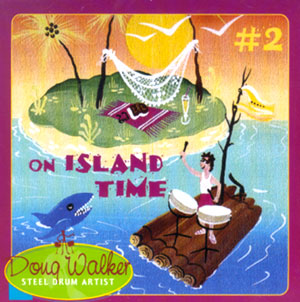 Maryanne
No Woman, No Cry
Dollar Wine
The Mango Song
Shake, Shake, Shake Senora
Kokomo
Hold 'em Joe
Just the Two of Us
Under the Sea
Oye Como VA
St. Thomas
Changes in Lattidude
Cheeseburger in Paradise
Grapefruit, Juicy Fruit
It's 5 O'Clock Somewhere
A Pirate Looks at 40
Margaritaville
Volcano
Son of a Son of a Sailor
Jolly Mon Sing
He WEnt to Paris
Jamming for J.B.
Steel Drum Shark Songs CD
Baby I Love Your Way
Cayman Gossip
Knocking on Heaven's Door
Shark Dance!
At the Copa
Cayman Saturday Night
Come Monday
Brazil!
Don't Worry, Be Happy
Brown Eyed Girl
Killing me Softly
Who Let the Dogs Out
I Shot the Sheriff
Steelin' the Party Steel Drum CD
Jamica Farewell
Matilda Matilda
Steelin' the Party
Margaritaville
Hot, Hot, Hot!
Yellow Bird
Volcano
The Girl from Ipanema
One Love
Red Red Wine
The Iron Man
I Music
Island Party
Steelin' the Party CD
$15.00
The Catman and His Flying House Cats Video
The 30 minute NEW DVD High Definition is READY featuring OSCAR, COSSETTE, CHOPIN, GEORGES, MANDARINE, MOOOON and SARA. Fabulous Sunsets, Awesome People, Beautiful Children, Dominique's antics and Sunset Celebration Atmosphere. What a Show What a Show !!!!