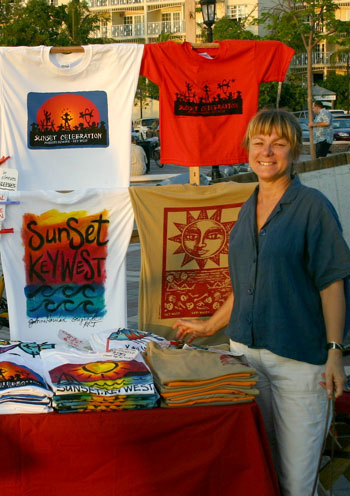 These hand painted and or hand printed tee shirts by Sunset Celebration artist Joanne Hasman. Each shirt custom made using quality tees.
*Since these shirts are custom made they art non refundable. Please allow for correct size.
*Attention Christmas Shoppers:
Christmas orders should be placed before November 10 to avoid supply chain and shipping delays.
Tye Dye Key West Sunset Tee Shirt Men's Crew Neck Style
Sunset Sail Tee Shirt - Men's Crew Neck Style
Spiney Fish Men's Tee Shirt
Bone Key Tee Shirt - Men's Crew Neck Style
Blue Sunset Silhouette Tee Shirt Crew Neck
Bright Raspberry Women's V-neck Tee Shirt
Turquois Women's V-neck Tee Shirt